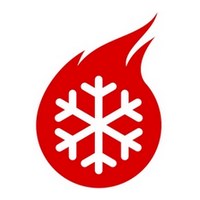 Kliimaseade OÜ
Kliimaseade OÜ is the most experienced designer, seller, installer and maintainer of air conditioning equipment and systems in Estonia. Over the years, the key to our success has been top quality, long product life, simplicity and functionality. The company's scope of activities has expanded over the years, and today you will find multifunctional and high quality products in our range:
heat pumps - ground source heat pumps, air-to-water heat pumps, air-to-air heat pumps and exhaust air heat pumps;
ventilation equipment;
solar energy solutions;
dehumidifiers;
humidifiers.
As an importer, we supply the world's best known and recognised air conditioning brands - NIBE, Mitsubishi Electric, DST, AERIAL, CONDAIR. We have an extensive network of partners who are trained in the products we sell and to whom we offer comprehensive advice and support.
Of course, we are always happy to advise and share information, because in customer service we value partnership, honesty, openness, professionalism, care and responsibility.
We always advise customers on the most suitable air conditioning solution or equipment.
More information